Smart Apps Creator 3 Output to HTML5
– The Easiest Share Format

Smart Apps Creator 3 saves you time-consuming upload policy. Output Apps as HTML5, we call it "App+H5." Upload App+H5 to a web server then view your project as HTML5 online. Your project can be shared rapidly and smartly.
Let me know why "HTML5" is the smartest share.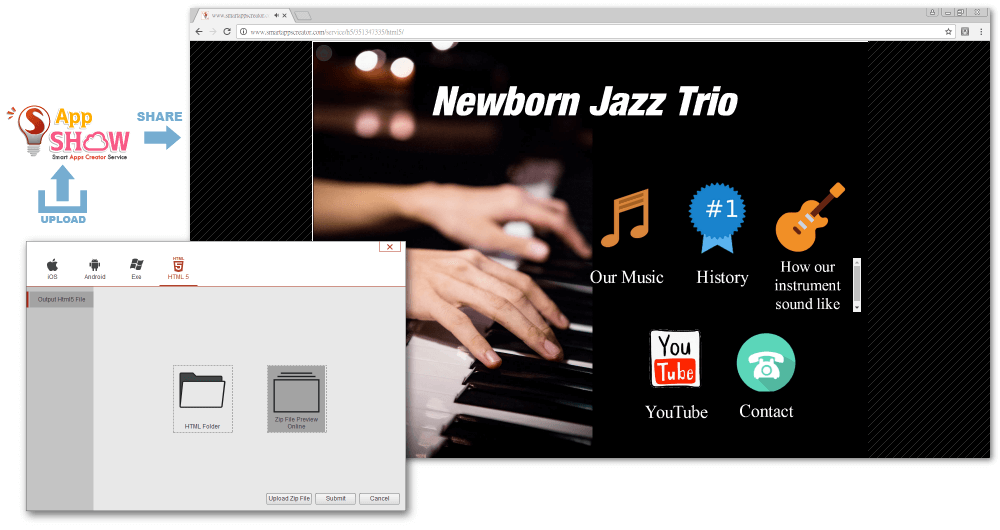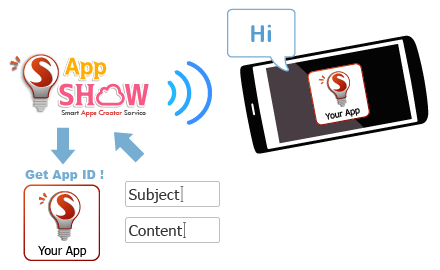 Message Broadcast
Broadcast message to unlimited smart devices. Stay connected with your app viewer more closely.
Link and Load Your Database
Smart Apps Creator 3 Table View function links .JSON format data or load data to mobile apps. The "excel convert to .JSON data" solution helps your app update data more quickly.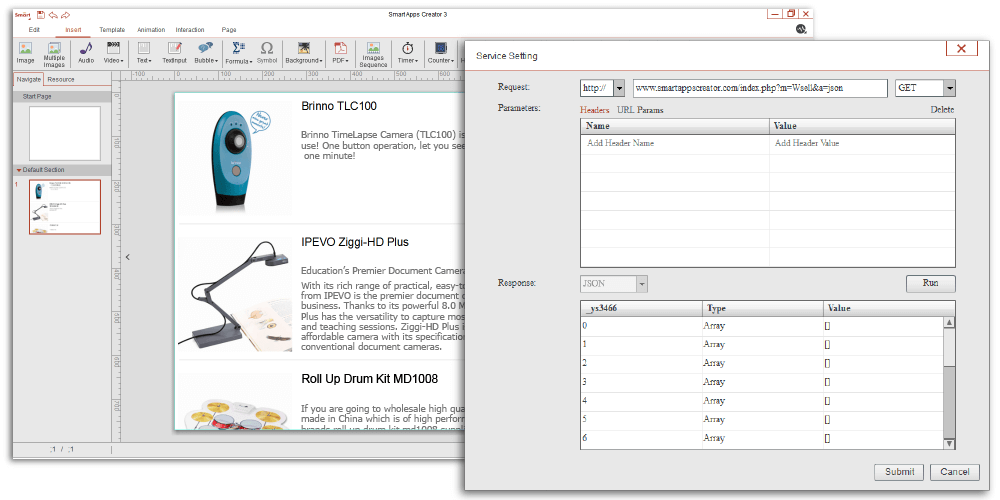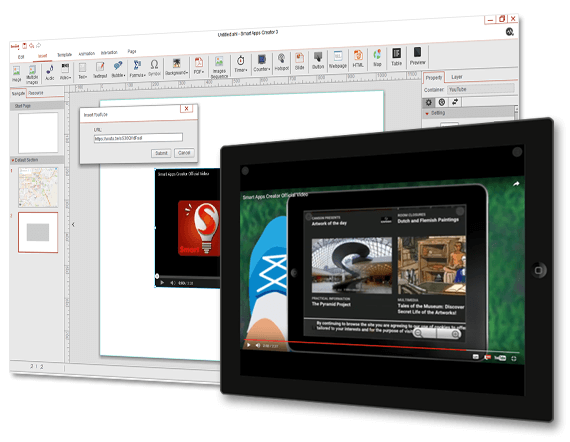 INSERT YouTube
Smart Apps Creator 3 support YouTube insert. Insert YouTube with one button is just that easy.
TEXT-INPUT INTERACTIVITY
Text-input box can match correct wording and give a designated response.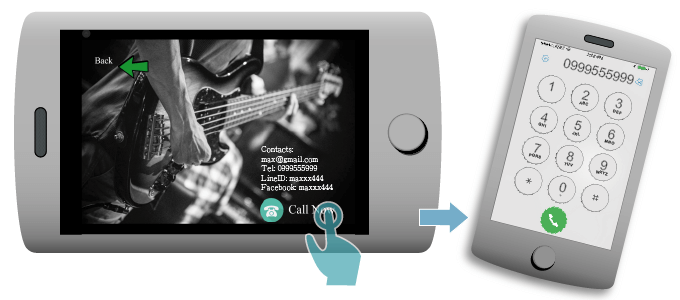 PHONE CALL
Support phone call function.
Connect the world instantly.

Create your "Image Nation"
Smart Apps Creator 3 now contains 110 pcs images supported by imageDJ.